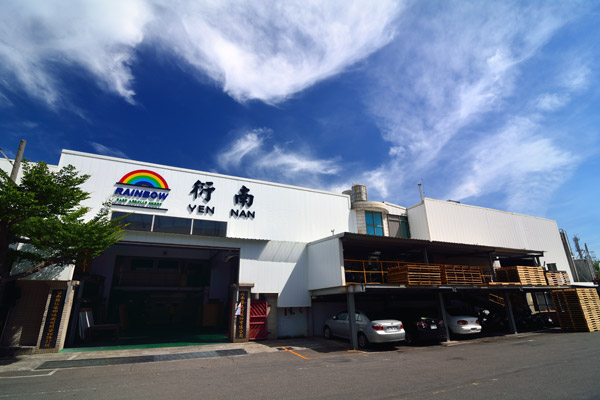 Company Profile
Welcome to YEN NAN ACRYLIC CO., LTD [Specialized in Thick Acrylic Sheet]
Established in 1987, Yen Nan Acrylic CO., LTD is a manufacturer specializing in casting acrylic sheets. Our company has taken a lead role in researching and developing the technological process of thick gauge acrylic sheet in order to meet the demands of the market since 2001. Yen Nan is a pioneer in the field of technological process of thickness in acrylic plates, being able to provide 35mm to 100mm. We are committing ourselves to the production with 100% pure MMA (methyl methacrylate). The procedure is in accordance with the ISO standard production process. We persist in improving the cleanliness of production line and promoting the efficiency of equipment. Offering a safe and comfortable working environment is the cornerstone of our enterprise's pursuit of excellent quality.
---
Yen Nan adopts high quality inspection standards to ensure the quality of each piece of acrylic plates. Our products have been marketed internationally with trademark Rainbow®. We have exclusive agencies of business sales in Hong Kong and Singapore. Clients' recognition and trust is the principal goal of our efforts.
Management Idea
QUALITY: To ensure the excellence of the products and improve the quality of the products, Yen Nan has strictly and carefully controlled each production step from raw material selection, production, products inspection, packaging to the finished products.
SERVICE: Yen Nan has a professional production team to guarantee the quality of the products and enthusiastic marketing salespeople to provide all-round advisory and sales services in accordance with the clients' satisfactions.
INNOVATION: Yen Nan continues providing and researching new products to meet the trend of the development of market diversification. Our goal is to become a leading brand in casting acrylic plates.
Summary
Chairman: Mr. Tu Ping Ho
Company History: Yung Chi (1979 - 1983) ; Tsung Mei (1983 - 1987) ; YEN NAN (1987 - NOW)
Raw Material: 100% Kaohsiung Monomer Company Ltd (KMC)
Capacity: 250 - 300 tons per month
Staff: 40 People
Factory: 3064 Square Meter / Warehouse: 2910 Square Meter
Main Products: Casting Acrylic Sheets
Sales Territory: Taiwan, Hong Kong, Singapore, Japan, Korea, Australia, USA, Middle East