2019 DEC - Inventory & New Year plant off notice
2019/12/04
YEN NAN
Dear Clients,

As the year comes to an end, we'd like to thank you for your support.
During Dec 25 2019 to Jan 1st 2020, Yen Nan will be closed for taking inventory and new year's holiday.
We will resume normal operation on Jan 2nd 2020.
May the new year bring you happiness and prosperity.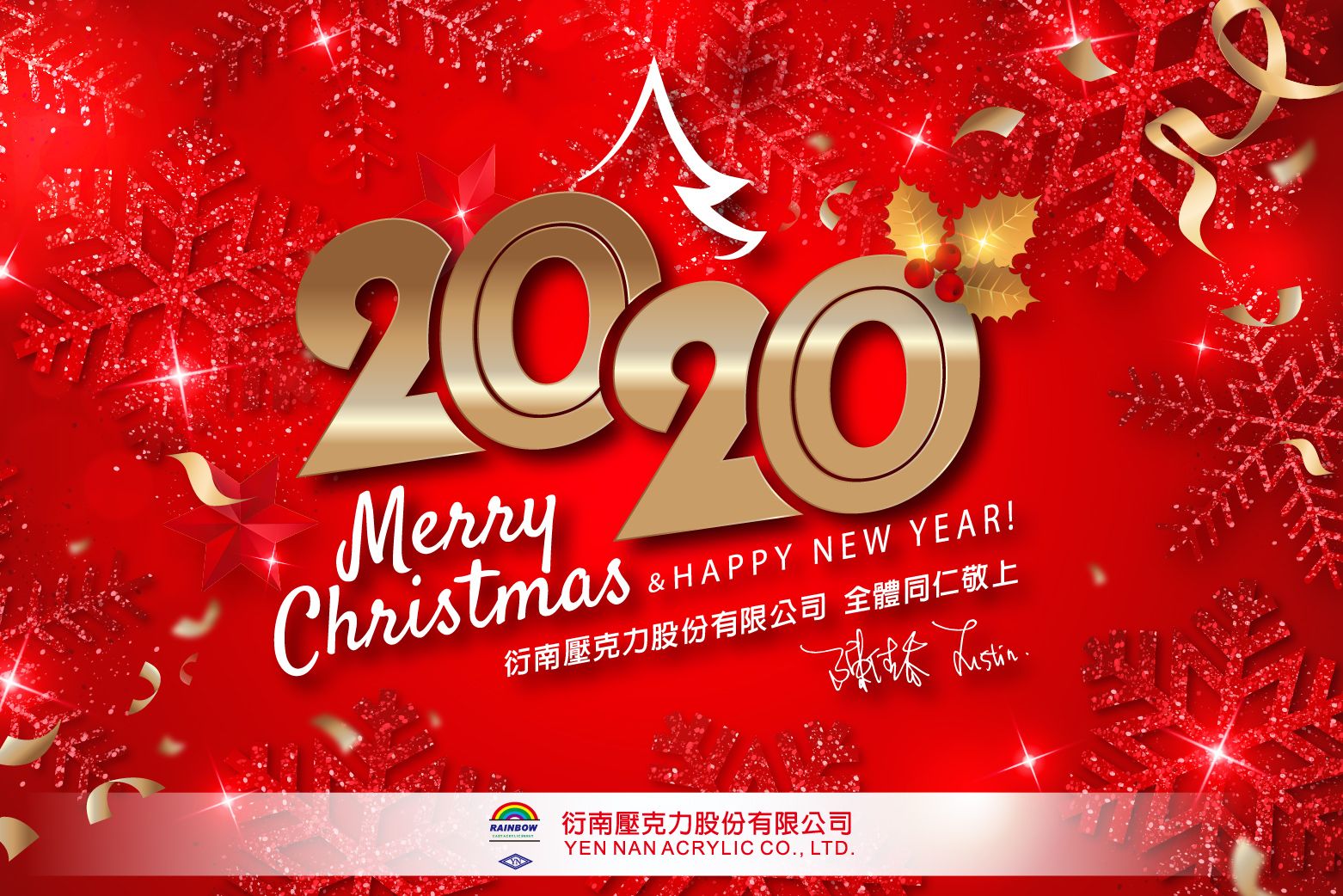 Press Release
Inventory & New Year plant off notice

During Dec 25 2019 to Jan 1st 2020, Yen Nan will be closed for taking inventory and new year's holiday. We will resume normal operation on Jan 2nd 2020. May the new year bring you happiness...

Read More

New Warehouse Enablement

In May 2015 build up a new warehouse to provide better prepared plate shipments, and meet customer demand for faster shipping.

Read More

2D Barcode Label

Quality Assurance - Every single acrylic sheet has its own production records.

Read More